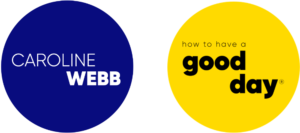 Thank you for confirming your subscription!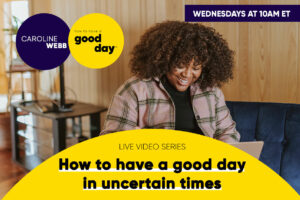 Any moment now you'll receive an email from me with a free download of the first section of How To Have A Good Day, the "Science Essentials" and information on how to join my live video series: How To Have A Good Day In Uncertain Times (and access to previous recordings once they're uploaded).
Don't forget to follow me on social!