Caroline Webb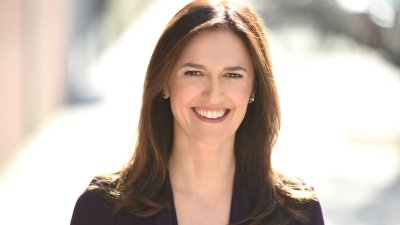 Short version:
Caroline Webb is an executive coach, author and speaker known for being one of the world's leading experts in using insights from behavioral science to improve professional life. Her bestselling book on that topic, How To Have A Good Day, has been published in 16 editions and more than 60 countries. She is also a Senior Advisor to McKinsey, where she was previously a Partner.
Longer version:
Caroline Webb is an executive coach, author, and speaker, who specializes in showing people how to transform their life and work for the better by applying insights from the behavioral sciences (behavioral economics, psychology and neuroscience). Her book on that topic – How to Have a Good Day: Harness the Power of Behavioral Science to Transform Your Working Life – has been published in 16 editions and over 60 countries. It was hailed by Forbes as one of their "must-read business books," by Fortune as one of their top "self-improvement through data" books, and by Inc magazine as one of the "best 15 leadership and personal development books of the past five years." The book also won plaudits from publications as diverse as the Financial Times, TIME, and Cosmopolitan magazine.
She is also a Senior Advisor to McKinsey, where she was previously a Partner. During her 12 years at McKinsey & Company, Caroline specialized in helping leaders achieve transformational change in their organizations and teams. She co-founded McKinsey's leadership practice, designed the firm's approach to transforming top team dynamics, led the firm's work on organizational effectiveness in the healthcare sector, and drove the expansion of the firm's work on personal leadership effectiveness. She also founded and remains faculty of McKinsey's flagship leadership development course for senior female executives.
Before that, Caroline spent the 1990s working in public policy as an economist at the UK's central bank, the Bank of England. Her work there included working closely with the Monetary Policy Committee as author of the Inflation Report, global economic forecasting, and institution-building in post-communist Europe.
Caroline is a frequent contributor to Harvard Business Review, and her work appears in HBR Guide to Being More Productive and HBR Guide to Dealing With Conflict. She has also written on behavioral change topics for the World Economic Forum, Fast Company, Quartz at Work, Business Insider, Psychology Today, Behavioral Scientist, and WIRED. Her work has been widely featured in national and international media over the years, including in The Economist, The Financial Times, The Washington Post, The New York Times, The Guardian, Inc., Forbes, Fortune, and BBC Radio. She sits on the Advisory Boards of Ethical Systems and OpenMind, two non-profit organizations dedicated to improving the quality of discourse and behavior in business and education. She is also an Adviser to BehavioralSight and to 8B, a social enterprise dedicated to improving financial support for African students. She is also a Founding Fellow of the Harvard-affiliated Institute of Coaching, one of Marshall Goldsmith's 100 Coaches, and a member of Silicon Guild. Caroline has degrees in economics from Cambridge and Oxford Universities, and she has guest lectured at Harvard, Chicago Booth, Columbia Business School, NYU Stern, London School of Economics and London Business School on applications of behavioral science to leadership and workplace effectiveness.
Headshot and book jacket photos can be found here.
Follow Caroline